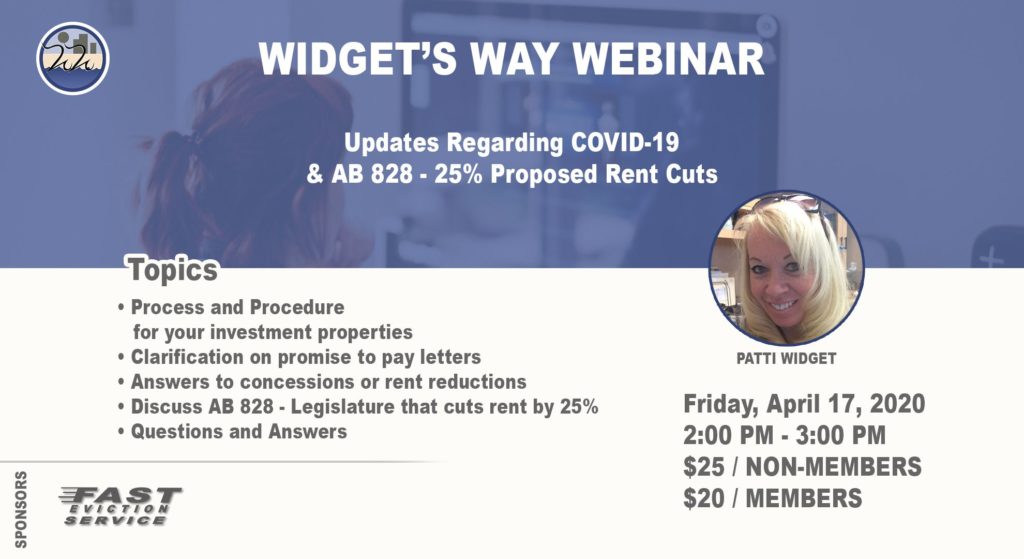 ---
Topics I will discuss:
• Process and procedure for your investment properties
• Clarification on promise to pay letters
• Answers to concessions or rent reductions
• Discuss AB 828 – A bill that would cut rents by 25%
• Q&A session after webinar, bring your questions OR send them before! e-mail me at widget@widgetsway.com
---
If you are a Widget's Way member, find your coupon here.
If you are an AIC member, apply your coupon to get your special price.
Details
Friday, April 17th, 2020
2:00 PM – 3:00 PM
$25 / Non Members
$20 / Members
---