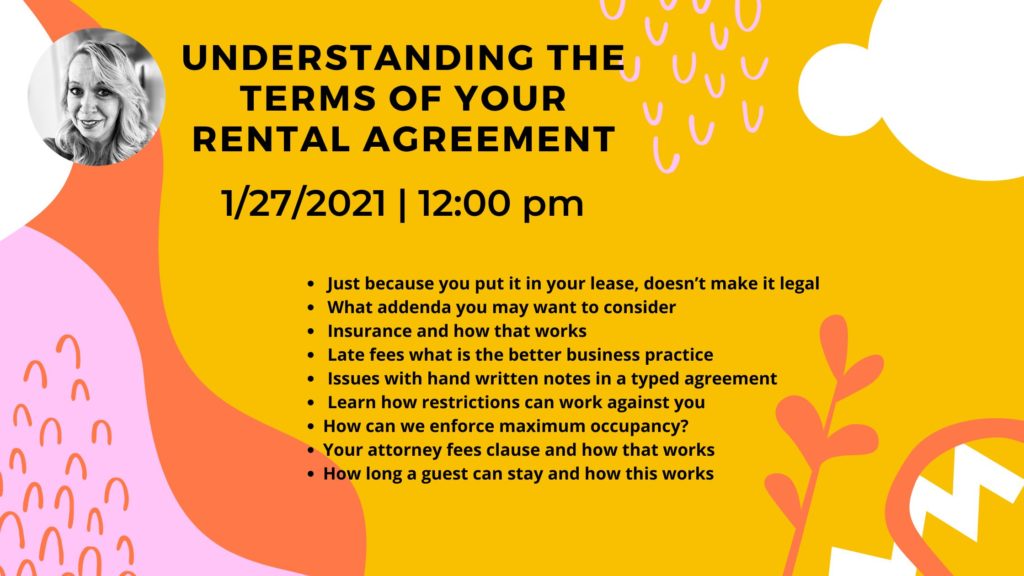 Nothing is more frustrating than not understanding the terms in your written rental agreement. Some of the legal language that is in there can be very misleading. This class will go into depth and detail for you getting a basic understanding of the terms of your rental agreement. I will also be giving tips on what not to do and the reasons why.
Topics we'll discuss
Just because you put it in your lease, doesn't make it legal
What addenda you may want to consider
Insurance and how that works
Late fees what is the better business practice
What exposure you may give to yourself when you hand write in notes on a typed agreement
Learn how restrictions can work against you
How can we enforce maximum occupancy?
Your attorney fees clause and how that works
How long a guest can stay and how this works
Wednesday, 01/27/21
12 Noon
Free for Premium Members*
$10 general
*To find the free registration link, please log in. You'll find it in the members home page.